58% organizations reported improved customer experience and 50% increased business agility as a
result of digital transformation.
– Global Digital Transformation Survey Report 2021
What is Business Process Transformation?
Business Process Transformation refers to a long-term change management process that impacts all realms of business for better outcomes and improved productivity. It is a holistic approach that helps organizations identify areas that are slowing down the organizational growth and transform them to align with company goals and strategies.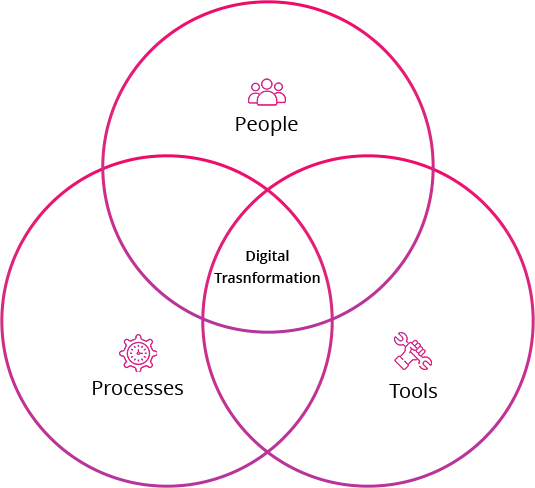 Advantages of Business Process Transformation
Slash out your organizational inefficiencies and take a huge leap forward with an end-to-end Business Process Transformation.

Reduce Costs

Reduce risks

Increase productivity

Exceed revenue expectations
Measure the impact before you transform
Keep your business running safe and steady throughout the business transformation process. Identify and analyze the intensity of the impact of your transformation process across stakeholders, products, and organization.
Identify the most affected groups—employees, stakeholders, distributors, or customers.
Analyze the ways in which they will be affected and set them up for the change.
Address their fears and concerns by equipping them with the right tools and strategies.
Train them to adapt to the new digital environment.
Identify the siloes and predict operational shortcomings.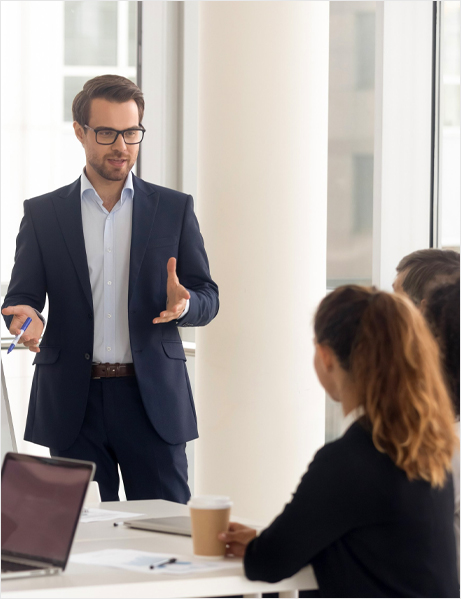 Why transform?
Businesses cannot go along the same road for years together. Success demands disruptions—the way businesses think, develop and deliver. Transforming your processes, people, and resources promise you better outcomes. Business Process Transformation encompasses wider areas of your business, from behavioral science to various business processes.
Introduce the right Business Process Transformation
Uprooting the existing model and reinforcing an entirely new model might prove disastrous. Create a business transformation model that facilitates growth and transforms businesses to align with organizational goals and customer needs, a business that is resilient and competent.
Create impactful technological breakthroughs
Understand the changing market trends
Analyze changing customer needs
Identify key process challenges
Stay updated with competitive market strategies
How we transform businesses
Making a difference is the first step to transforming! The panel of change management experts at Epixel has foreseen the impacts of transformation across businesses. Our Business Transformation Process is an agile model that roots in a human-centered design and a customer-centric operating model.
The Process